Forget Nancy...it's allll about Presley!
I mean, come on! Is she just the cutest little thang or what?!
Mom came to me looking for "Fancy Nancy-ish" party gear. Pink, purple, zebra stripes and a crown to add a little somthin'. While we couldn't use the actual, trademarked, copyrighted images, we could certainly design party-ware to coordinate with store-purchased, legal Fancy Nancy items to tie it altogether.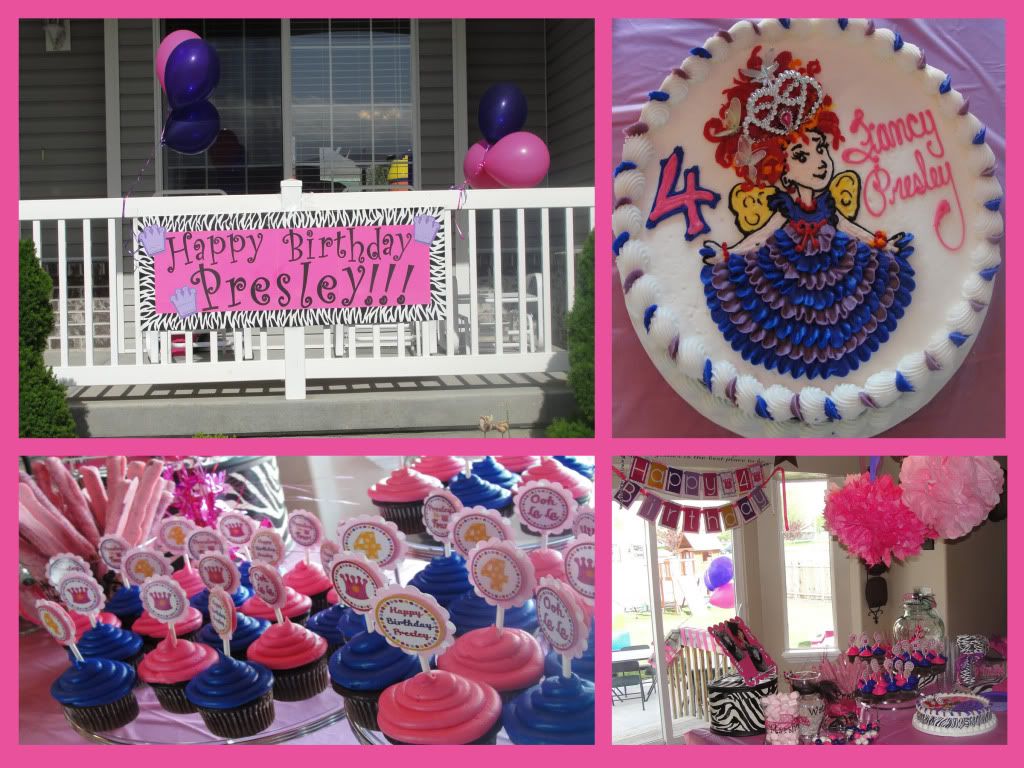 Whether it's Nancy, Mickey or the Gabba crew - there are always ways to work with commercial party themes to really make them your own...without breaking the law.
Mom did such a great job incorporating a character that her daughter loves with her own stylish touches to really take this party and make it her own. Most importantly, it looks to me that Presley really loved everything about her special day!