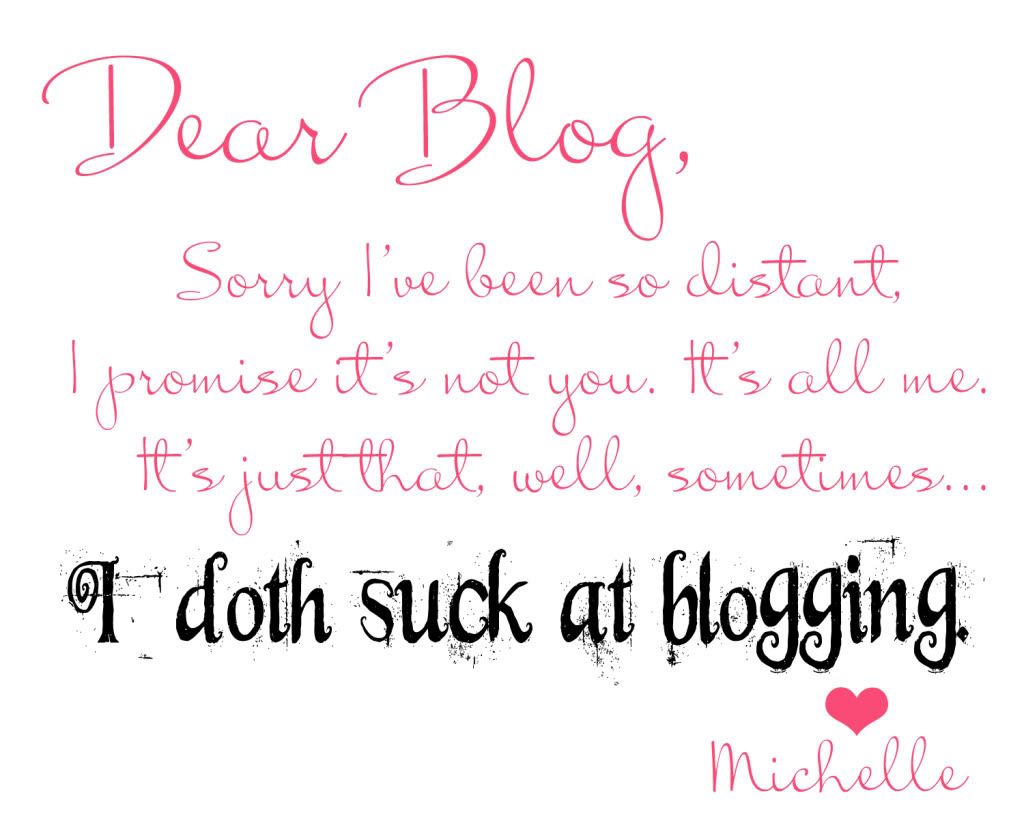 I probably owe my mother an apology at this point seeing as she really hates - wait, no - "hate's a strong word" - she
really dislikes
the word "suck" when used in reference to anything other than lollipops. But really - in this case, lollipops be damned (sorry again mom!) I just plain suck at blogging and there's no sugar coatin' that one.
Since I had a few extra minutes today I thought I'd check out my blog stats to see if anyone still comes by and was shocked out of my yoga pants (being your own boss rules) to see that YOU DO. Some of you come here every day and every single day leave instantly after seeing that yet again, for like the 40th day in a row, I have nothing new to share. I lure you over here for a month or two, give you all sorts of fun things to see and then when things start getting serious - I disappear on you.
Perhaps I have blog commitment issues - or perhaps I ran out of crack cocaine and finally after going without for three months, decided that I do in fact need sleep. The UPS woman keeps dropping off boxes of paper and ribbon but she has yet to deliver me all those extra hours in the day I keep requesting.
So, I'm here to say that extra hours or not, I'm going to get back on the bloggy horse and
make
time to share all of the awesome things going on over here. Thanks to those of you who continue to stop by - I promise there are great things coming so stick around!