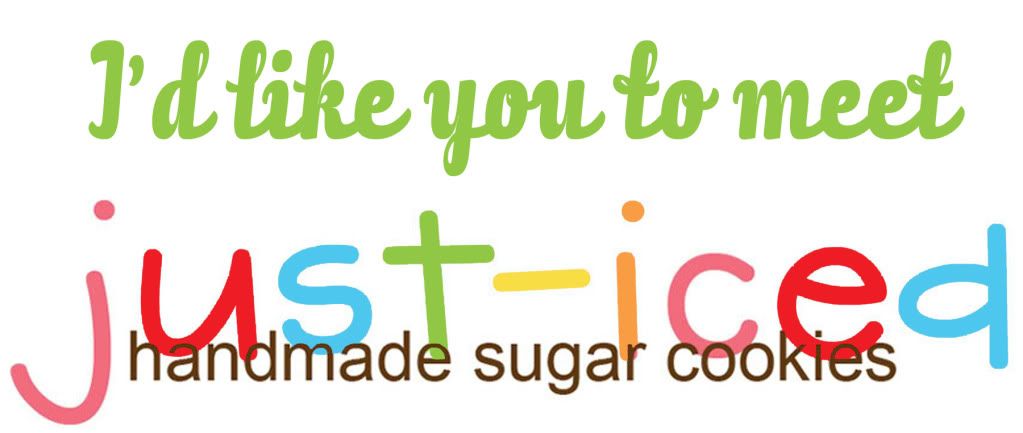 I stumbled upon Kristen of
Just-Iced Cookies
, cookie maker extraordinaire, in one of my late-night hunts for any and everything awesome on Etsy. She is everything and anything awesome. As are her fabulous cookies.
At the time I was planning a "milk & cookies" party (more on that Monday) and was looking for some cookies that would stand out and be different than
a) anything I could find at the grocery store
b)my fancy Seattle bakeries where each cookie costs $5.00
c) my last batch of sugar cookies where I substituted sugar with salt
I got in touch, she happened to have a son having a birthday coming up, I happened to need her cookies - we traded and I couldn't be happier with the outcome! I had a crazy idea about wanting cookies in the shape of old fashioned milk bottles. She didn't have that cookie cutter so she went out and bought one!
She is that good.
I've already passed on her info to a few of my existing customers who I think could benefit from her services. As I started looking through all of the pictures of her cookies, I realized that A LOT OF YOU could benefit from her services! We have never worked together in the past, yet by the looks of this little ditty - you'd think we've been working together for months! On the left are pictures from Kristen's collection, on the right are images I grabbed straight from my customers' files! I didn't change a thing!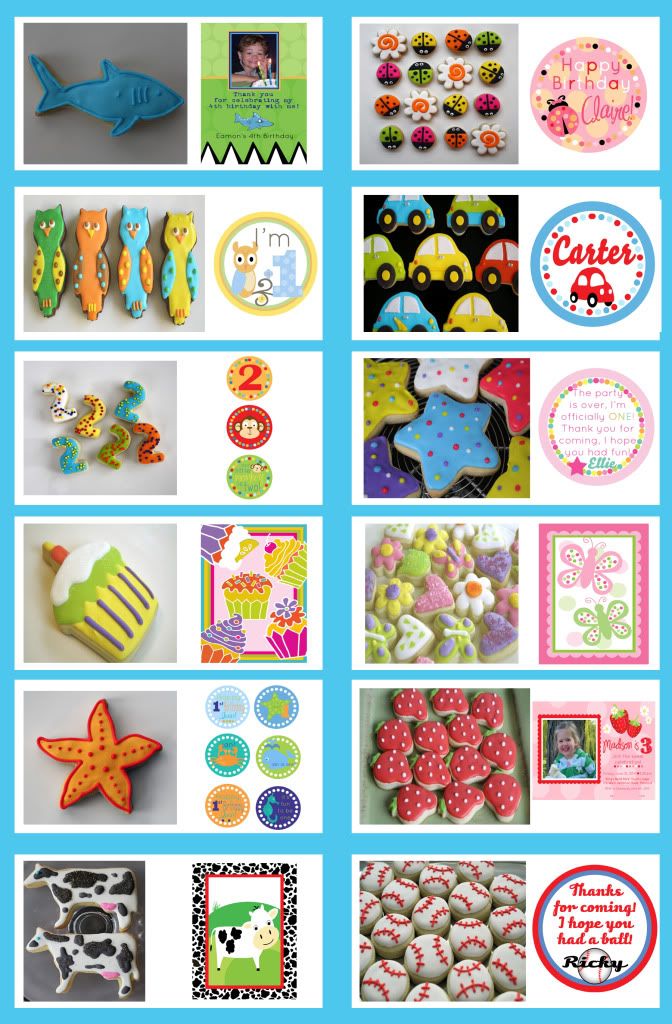 Crazy right?! I've never "officially" endorsed anyone before. I'm a perfectionist who takes a lot (probably too much) pride in her work. I've been approached to "team up" with Etsy shops before but have never felt comfortable having my name associated with anyone elses work. This right here is my endorsement! I love Kristen, I love her cookies - I encourage all of you to
check her out!
Did I mention yet that the cookies are delicious?
Because they are.
So in return for the cookies for the "Milk & Cookies" party, I helped with her little boys' second birthday.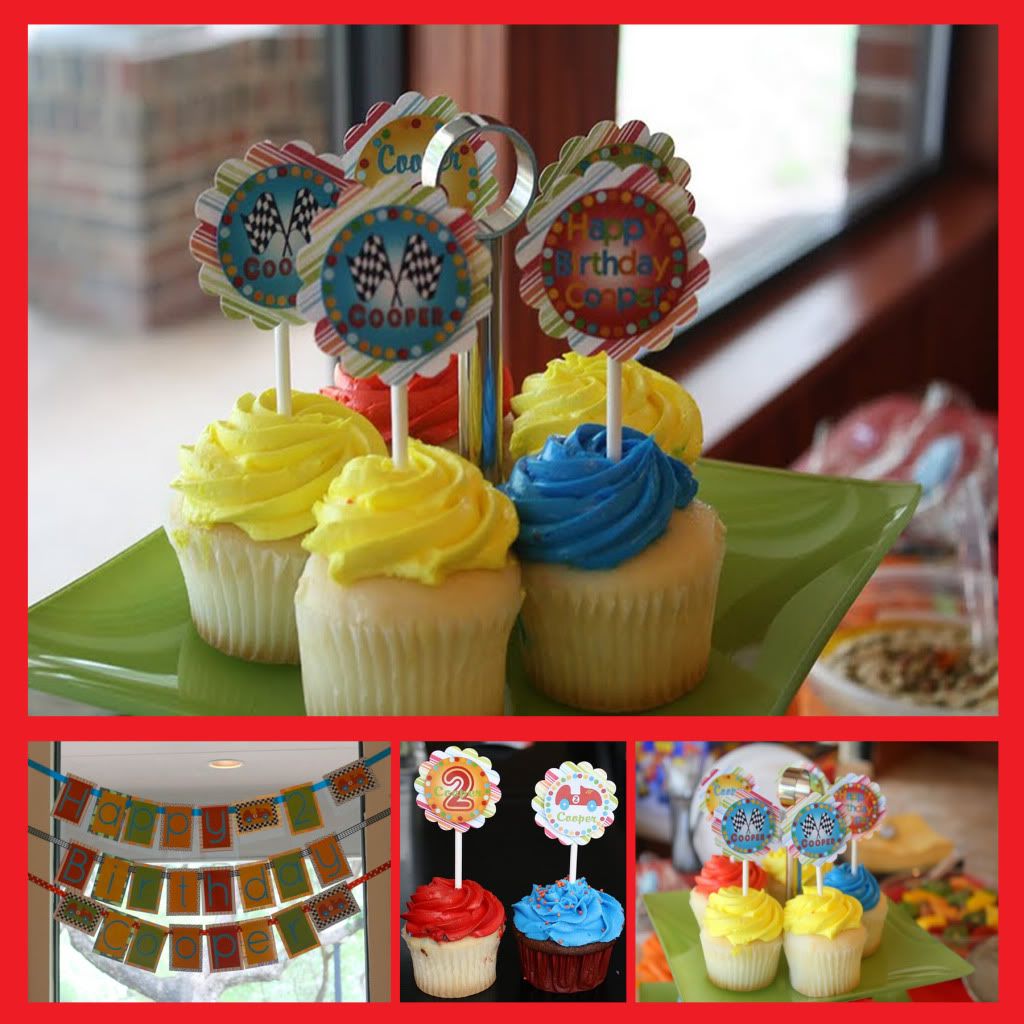 Stay tuned to see more of Kristen's cookies featured on the "Milk & Cookies" table I did for
"Morsel's" first birthday!