I'm begging here. Somebody puh-lease go with the whale theme! This banner and hat turned out so cute - it's probably good that the order wasn't any bigger because I may have died from the cuteness and not lived to tell about it. I'm now left with visions of whales swimming through my head - I MUST do this one again! Is anyone with me? Do you see the potential? Could quite possibly end up being a top five fave (don't ask what the top five faves are because I'm pretty sure they change daily.)
I snapped a few pictures before shipping this one off, not knowing whether or not I'd see any pictures from the party. Little did I know that mom (with great party throwing taste, may I add) Lindsay would send me some of the cutest pictures I could have imagined! Will you look at those cupcakes? And the cake!? Come on - it doesn't get any cuter! This one really was a whale of a birthday party!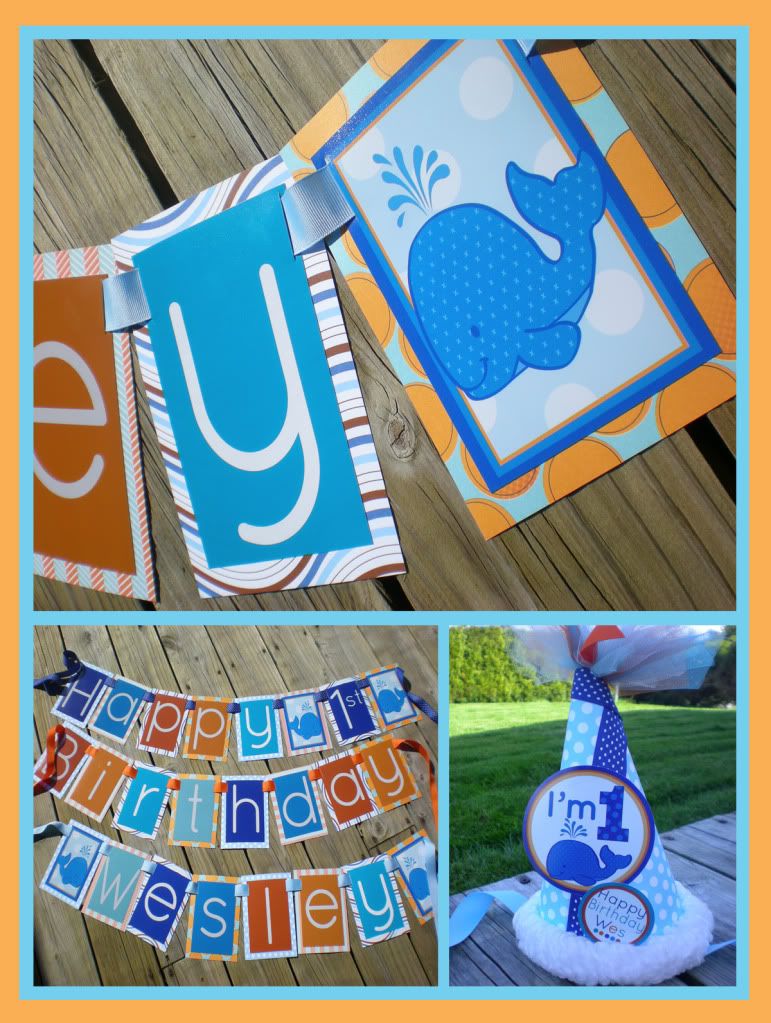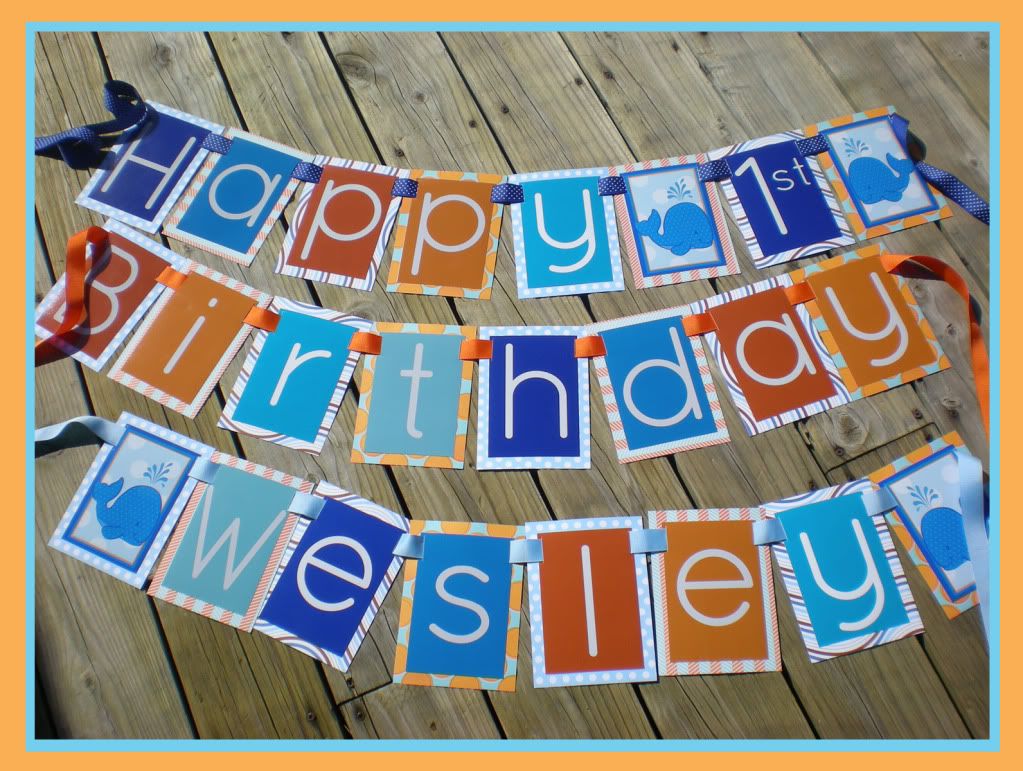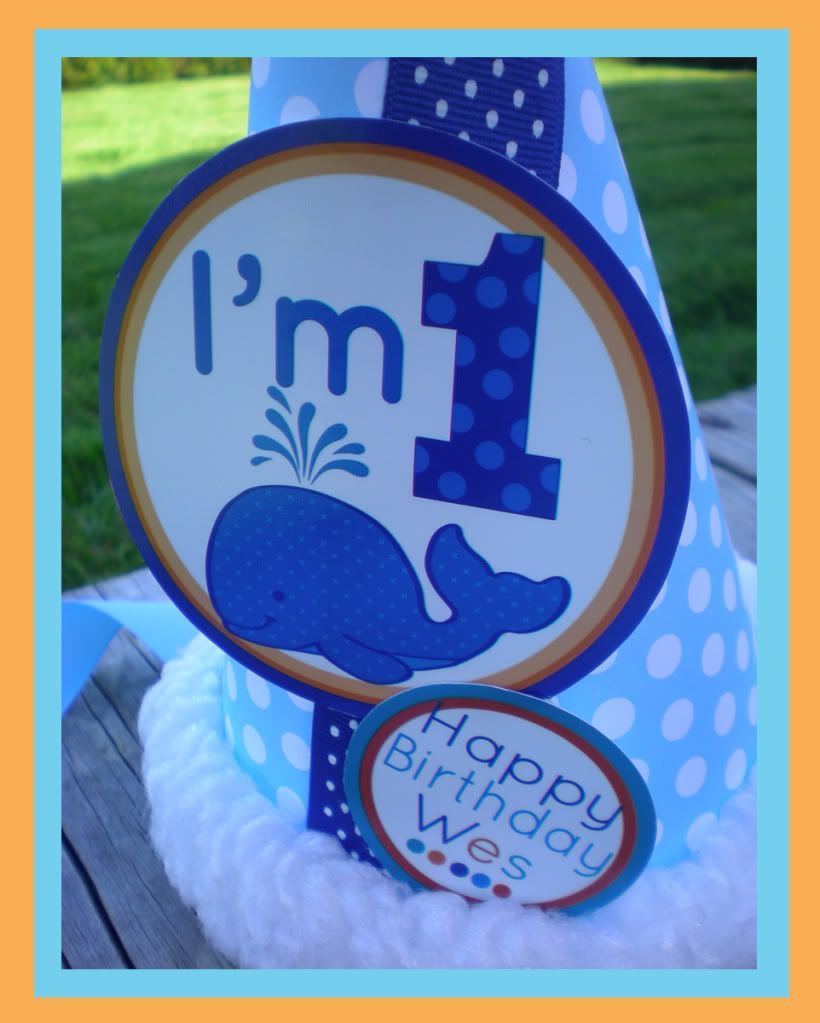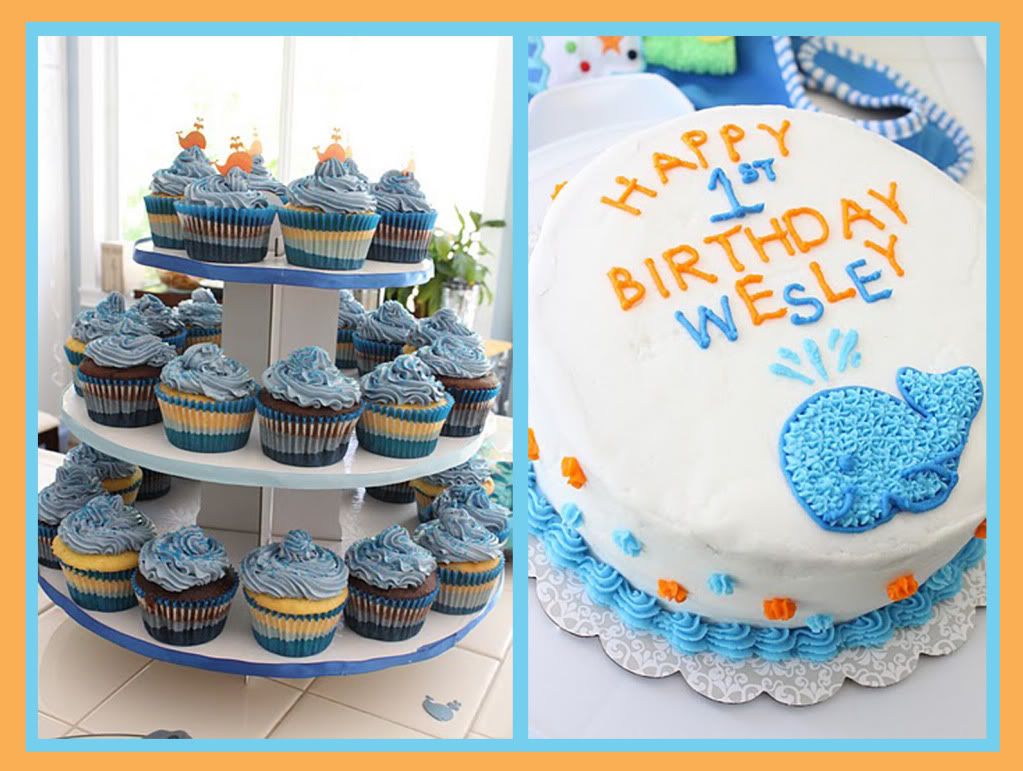 ...and the best one
I'll be waiting (not so) patiently for someone to start banging down the doors demanding a whale party.