Oh cupcakes, how we love you. You are almost impossible to mess up. You always look scrumptious and I've never met one of you that I didn't adore. I design a lot of parties that include you, cupcakes - and they always turn out even better than I imagined they would. I don't know when and I don't know how, but cupcakes - somewhere along the way you went pink and you never went back. Don't get me wrong - you look great in pink, you really do - but I have always wanted to see you in something different...something...blue. Because hey, boys love cupcakes too!
After months and months of waiting I finally got the request I'd been wishing for. Mom Dana wanted to see you in blue too - for her adorable son Gavin's first birthday. I'm hooked and I'm hoping there are more mom's out there wanting a cupcake theme for their little guys' party because this one turned out so cute! Dana did an awesome job hosting this house full of loved ones, complete with a candy bar and perhaps my favorite detail - cupcake coloring pages!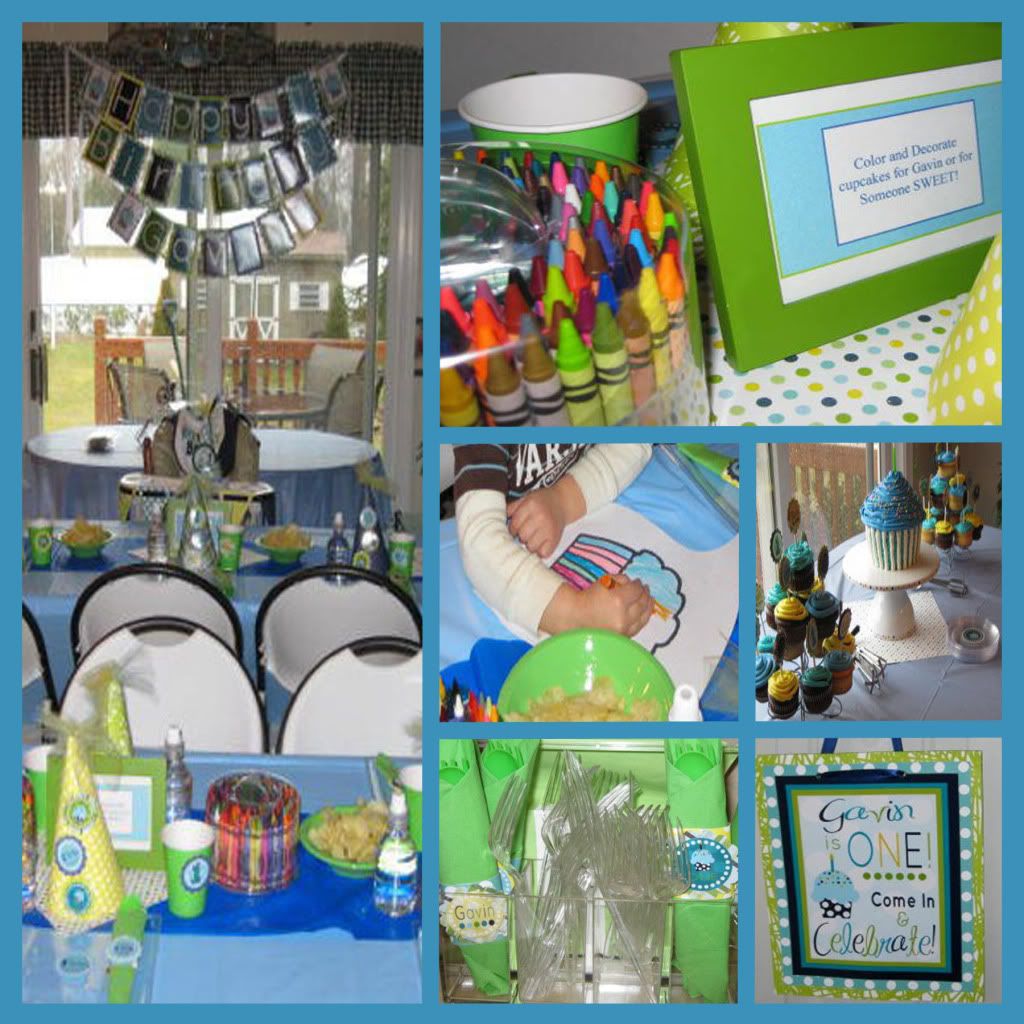 Thanks for sharing Dana, I LOVED seeing your pictures (especially Gavin and his cake) - I'm sure your party will inspire a lot of little boy mamas out there and I'm looking forward to it!