....if you send me your party pictures!
Let me first say that I have amazing customers. I have met and worked with so many incredible moms (and one sweet dad - what up Paul!! Shout out! Woot woot!). You take my little ol' party goodies and really make them shine! I LOVE LOVE LOSE MY MIND LOVE it when you send me pictures of your parties. I put so much work, so many hours (literally hours!) into each and every one of your parties. I treat each one like it's my own. I don't send any of you anything that I wouldn't feel 100% PUMPED about handing over to you face-to-face. After getting to know you via emails and Etsy "convos" and pouring my heart into your parties it's so hard to just box 'em up and ship 'em off. My imagination runs wild trying to picture what your banner will look like hanging in your home or what your little one will look like in that hat. If I didn't do your invites it's even worse because I don't even know what your little one looks like - torture I tell you! It usually just ends there, with me and my imagination - hoping that you love everything as much as I think you will.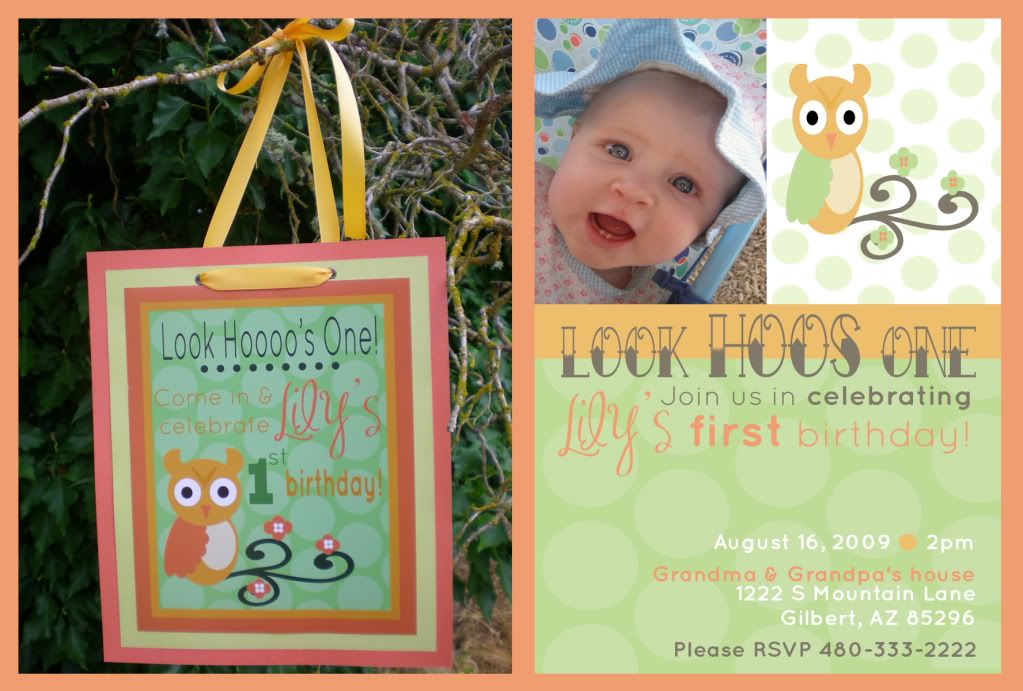 Then there are those of you who remind me of why I love what I do. When a customer takes the time out to follow up and let me know what they thought of it all - melts my heart and makes my day! Every time! Throw in a couple pictures from the party and it doesn't get any better!
So far, Allison wins for sending the most pictures - because I've done two of her kids' parties and she's sent me pictures both times! You might remember the awesome job she did with the
Cars party
a while back. In keeping with the ever-popular owl theme, I'm showing off her party once again!
Isn't he the cutest?
Thank you to all of you who have sent pictures, I'm waiting for just the right moment to show you all off. Stay tuned for pictures of another incredible owl party coming up later this month! Send me those pictures, owl love you forever.