Annie has a lot of friends, and a lot of family, and all of those people at one bridal shower would have been like, totally too many people. So, we let her mom and sister throw the "traditional" shower. Beautiful setting, beautiful flowers, officially dubbed "Lemon Drops & Flip Flops" guests wore flip flops (again, we got a little creative) while sipping on yummy drinks. It was truly a lovely event, a perfect bridal shower.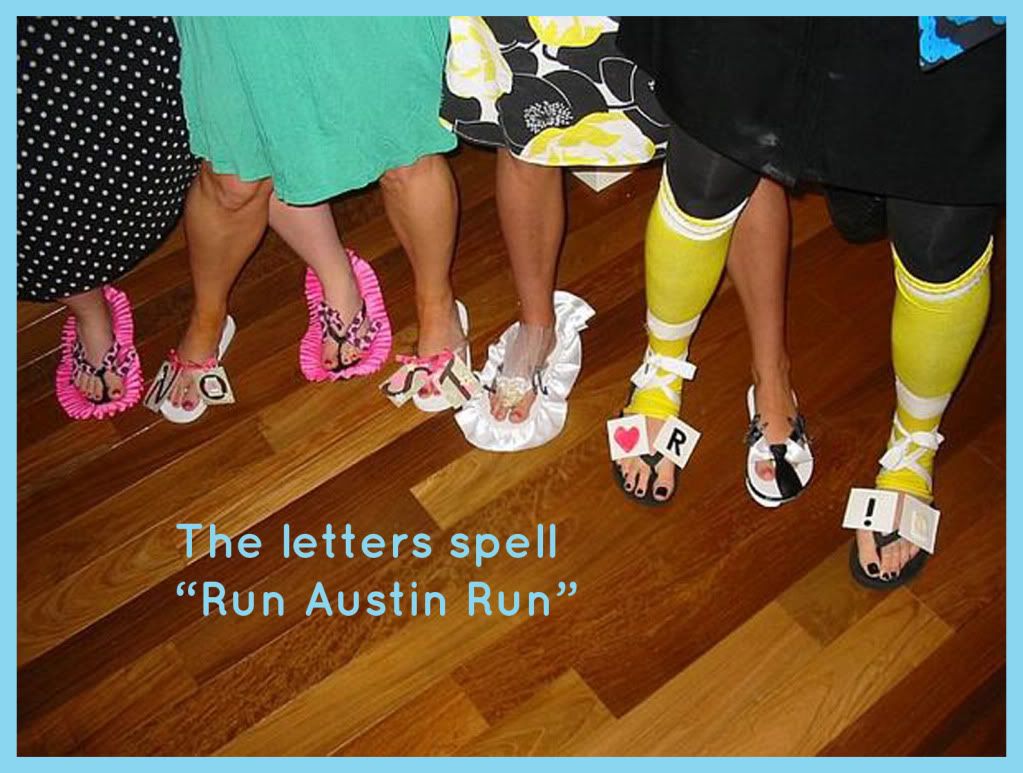 So, natually it was time for Annie's like totally, super fun and creative, (beautful, smart, witty - the list goes on) friends to step up and plan the next shower. Myself,
Carli (from Dimpleprints)
and our other two best friends (collectively, with Annie the bride - we form the fiercesome fivesome - ok I just made that up) decided what better theme for our fun-loving best friend than an 80's shower?! We are all products of the 80's, Annie's favorite movie is Girls Just Wanna Have Fun, and we all love any excuse for costumes (we've been known to come up with totally rad 80's outfits, within minutes - from clothing we already have on hand.) Wait for it.....
So the invites went out, and girls came dressed to kill. When the bride arrived, she found a note on the door telling her that her outfit was in the bathroom and to go put it on.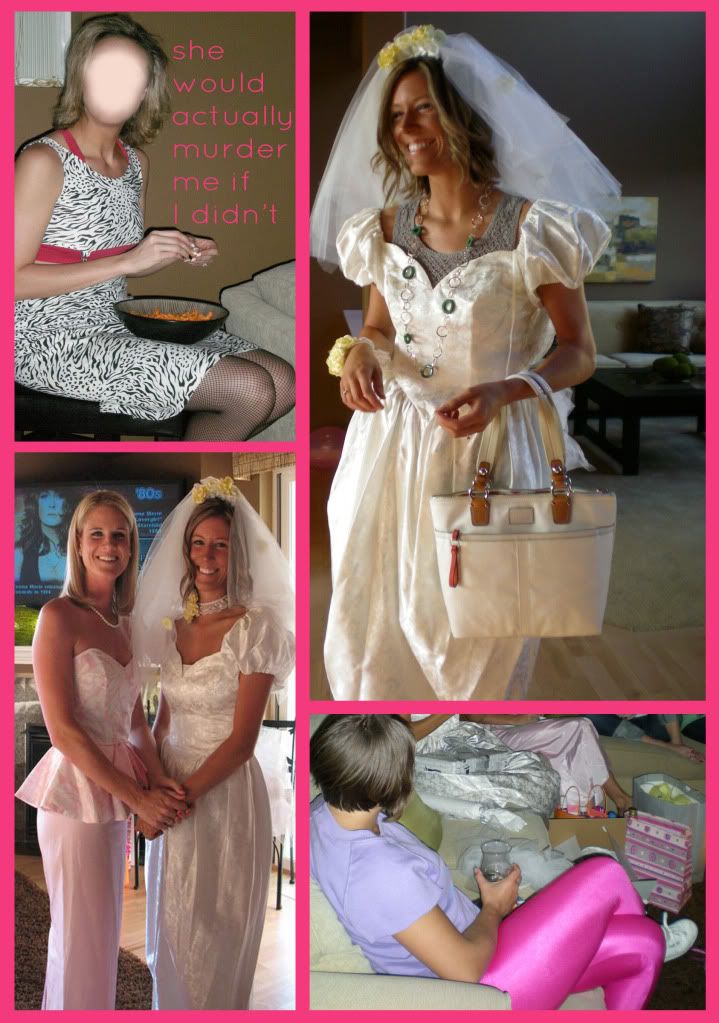 The stage was set with favorite 80's candy, pearls and a Paula Abdul tape. What 80's celebration is complete without some wedding bells and carnations?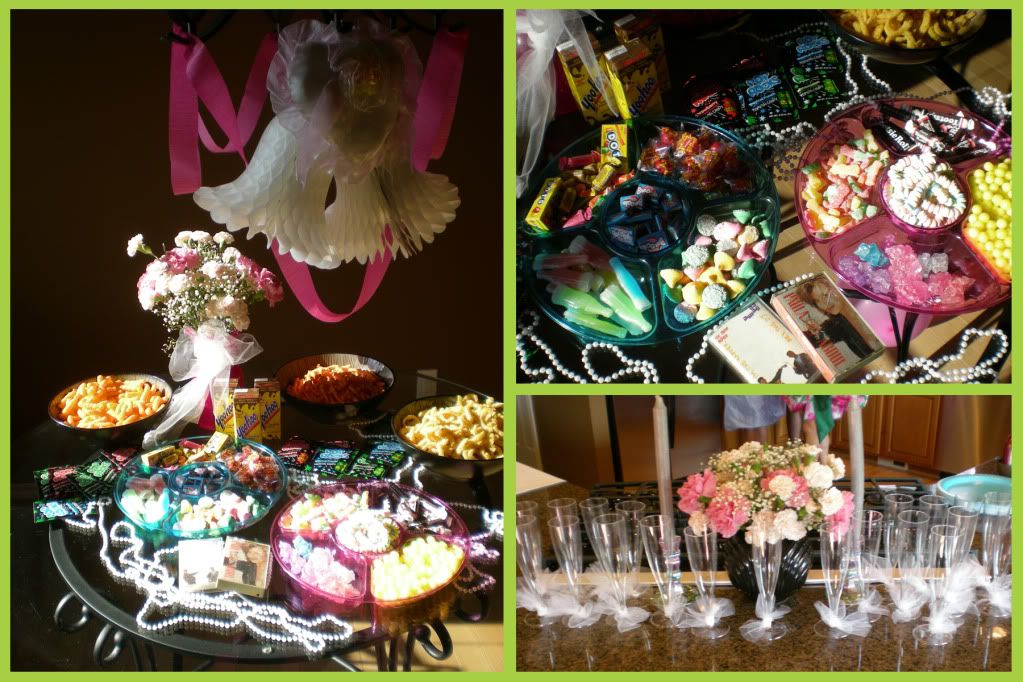 We had a drink station featuring two signature drinks, "Pretty In Pink Lemonade" and the "Cousin Balki"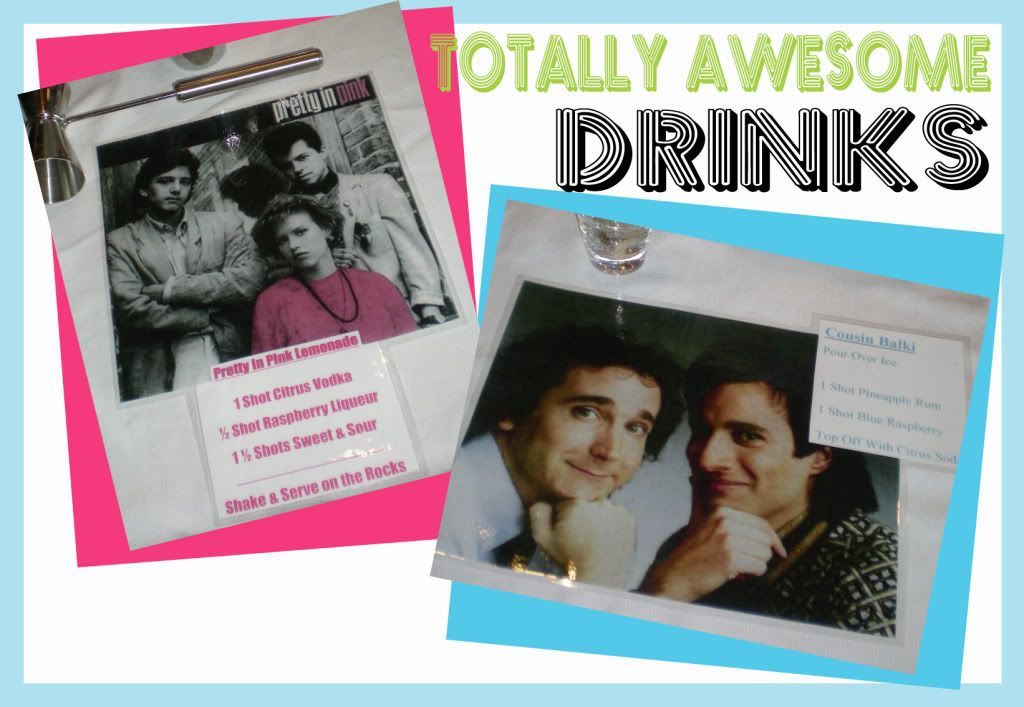 ...and what did you put those drinks in you ask?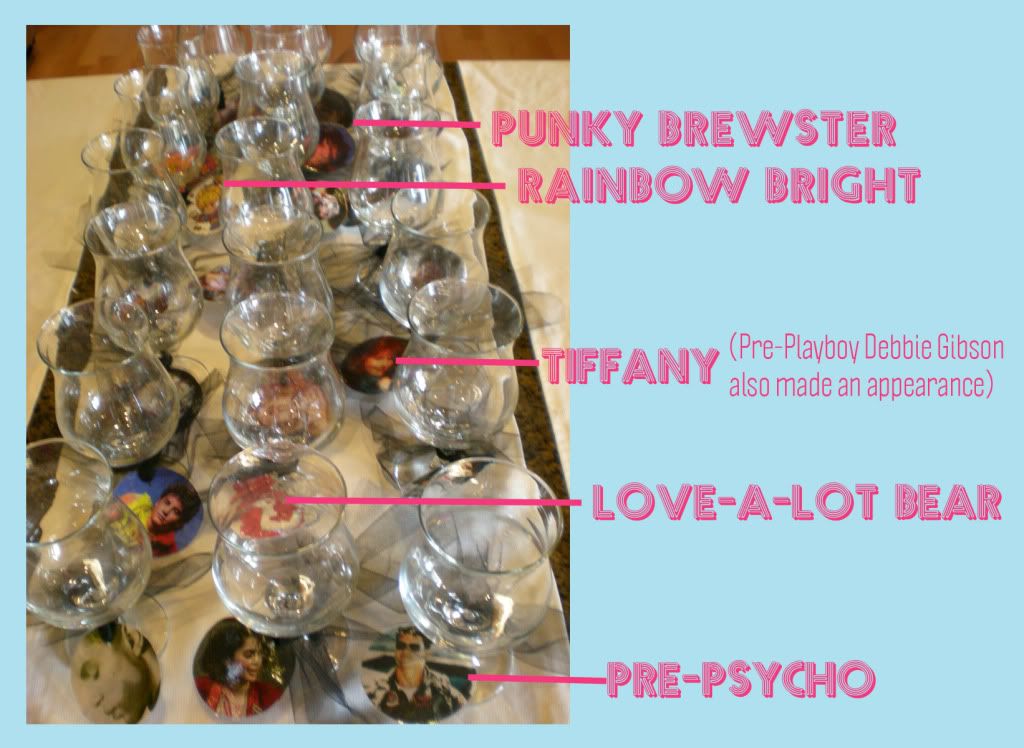 It really was a totally rad party. If yours is the kind of tubular friend who would appreciate this type of bridal shower, I say go for it - it was truly, truly, truly outrageous.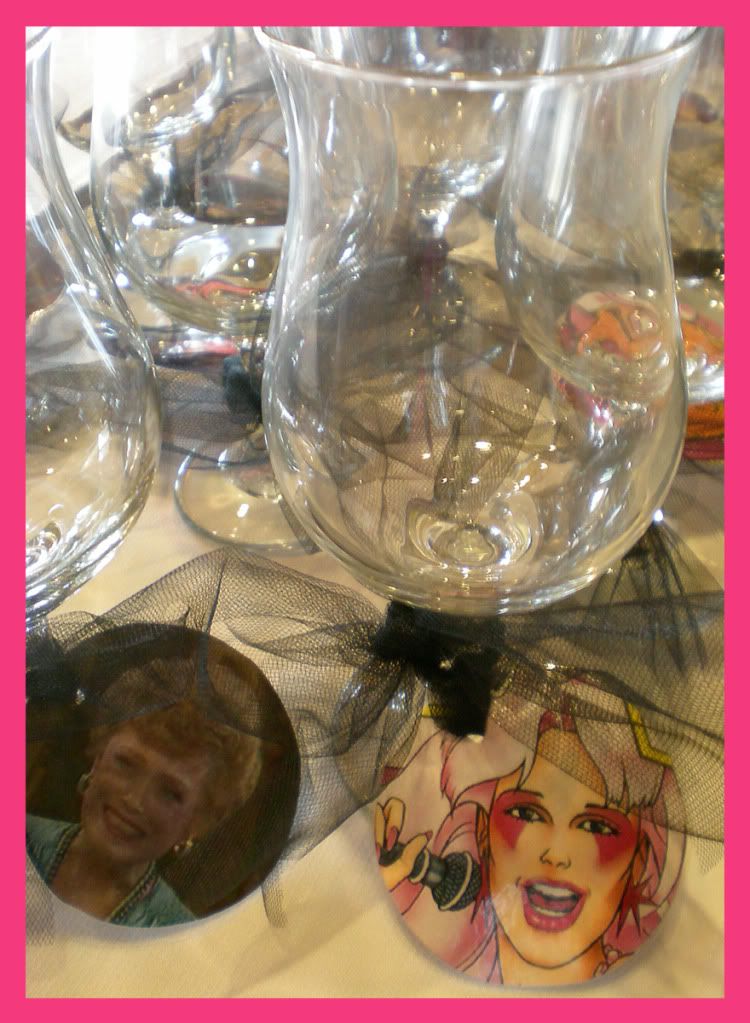 To get the party started, you'll be able to order the invite
in my shop!