A few months ago I posted about a wedding I'm working on taking place this June. For those of you who are new here, let me bring you up to speed. It looks a lil sumthin' like dis...
All of the photo credits can be found in the original post.
Stunning right? I think so...and apparently so does my biggest and dearest fan. I actually received an email from a customer asking to see the "Save the Date" designed for this wedding. I had mentioned it was on it's way in the original post but never ended up sharing it. Good thing I have all of you to keep me accountable! Maybe I should tell you to continually ask me how the "I'm not eating sugar" thing is going... yeah - probably not.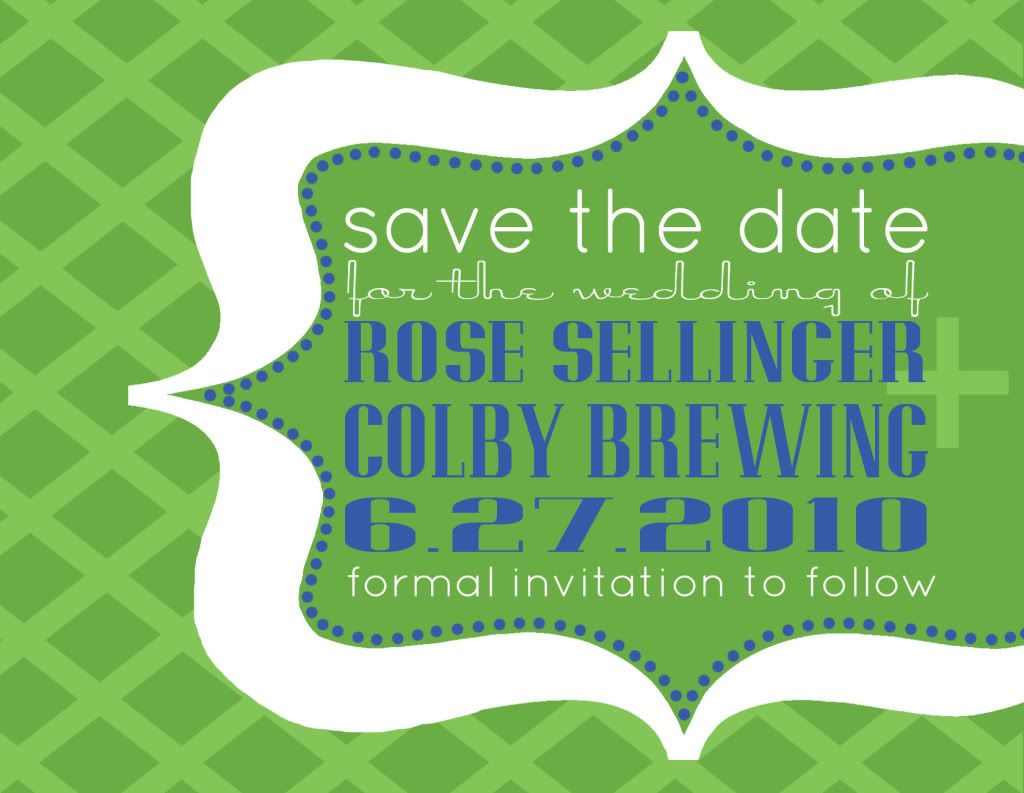 Names have been changed to protect the awesome.
In the never ending hunt for beautiful things, I've gracefully stumbled on yet another amazing idea to incorporate in this wedding. The wedding blog,
Green Wedding Shoes
recently posted about
this wedding
where yes, the shoes are to.die.for but it's the floral arrangements that really got me.
Are you kidding me? You had me at teal feathers. Stunning. So often the really "original" flower arrangements are a little...well, weird. This one however, feels so natural - something about it screams natural. Which really makes no sense because I've yet to run into any giant deep teal birds roaming around handing out feathers. The colors are so warm, everything flows seamlessly - both on the bride and the groom. We'll have to make sure not to hit "feather overload" for the wedding in June seeing how we like the feather earrings, the feather hair pieces and now the arrangements. Something's gonna have to give. I assure you it won't be the bouquet.