Spring has sprung! The flowers are blooming, the cherry blossom trees have pretty much come and gone, and with them my favorite - magnolia trees. If I had to pick the one thing about Spring that excited me the most, it would be this tree. We're blessed to live in an absolutely gorgeous place. I've been slowly making my way around the world and there really is no place like the Pacific Northwest. It's green and lush all year round, but in Spring - it really comes alive.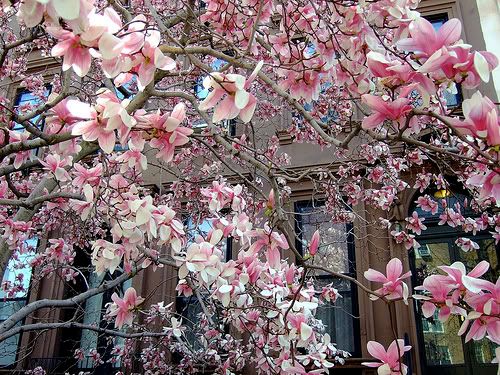 Being Seattle(ish), it's still not warm enough to spend too much time outside, but the few sunny days we've had have had me dreaming of the sunny and much warmer days to come. I love being able to host events outdoors and so do a lot of my customers! Last summer I worked with an awesome mom, who was able to host her beautiful daughter Annabelle's first birthday outside.
Does a kid even get any cuter than that?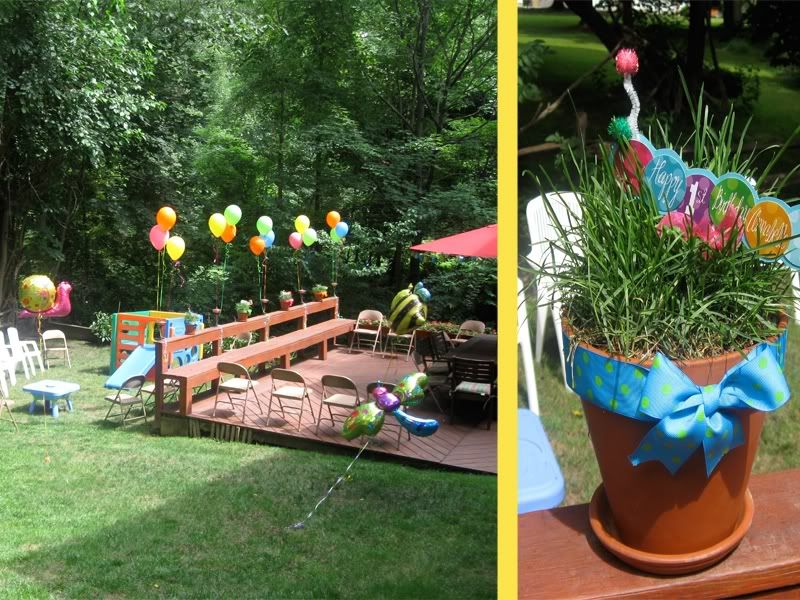 Mom Keri had asked if I could make something for her potted grasses, used to add the perfect touch to the outdoor party space. These caterpillars were on sticks that she could easily just stick in the dirt. Add coordinating ribbon and you have an easy, inexpensive, perfect way to tie everything together.
Indoors, she did an equally amazing job! Things like party hats and goodie bags make for perfect decorations before being passed out to the kiddos. I love the caterpillar shaped cupcake arrangement!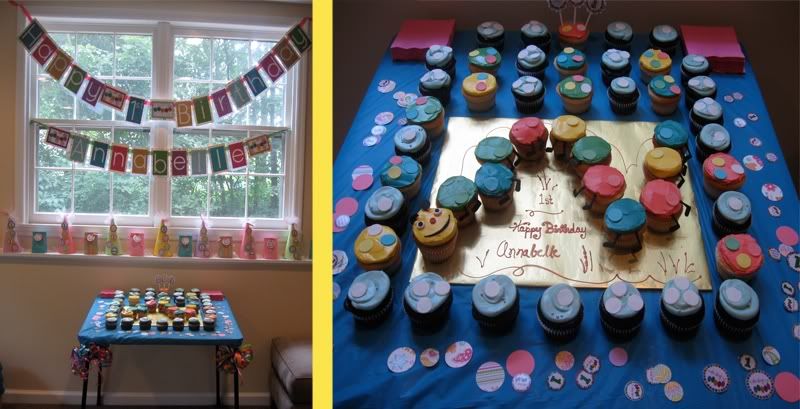 In the spirit of late Spring and Summer parties, I urge all of you to begin planning early! Summer calendars book up quickly. Make sure your event is one of the first ones family and friends plan to attend! If you'd like to host a caterpillar/garden party of your own, or any other kind of party for that matter - I'm your girl!
Because after receiving something like this in the mail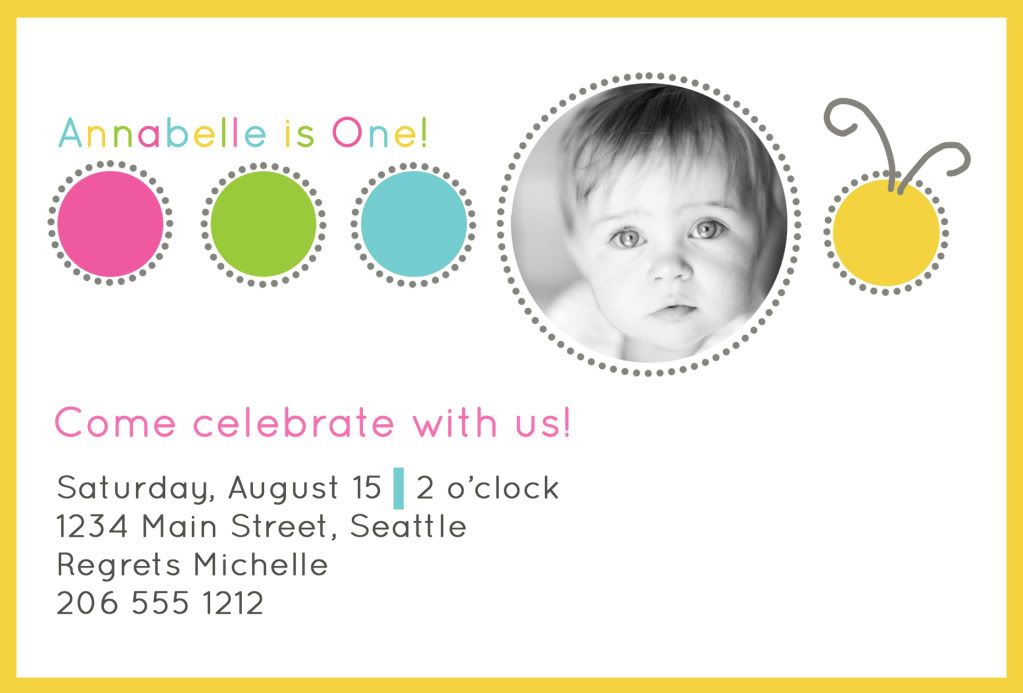 who would want to miss out on the fun?